Mapless™ directions,
designed for city walking.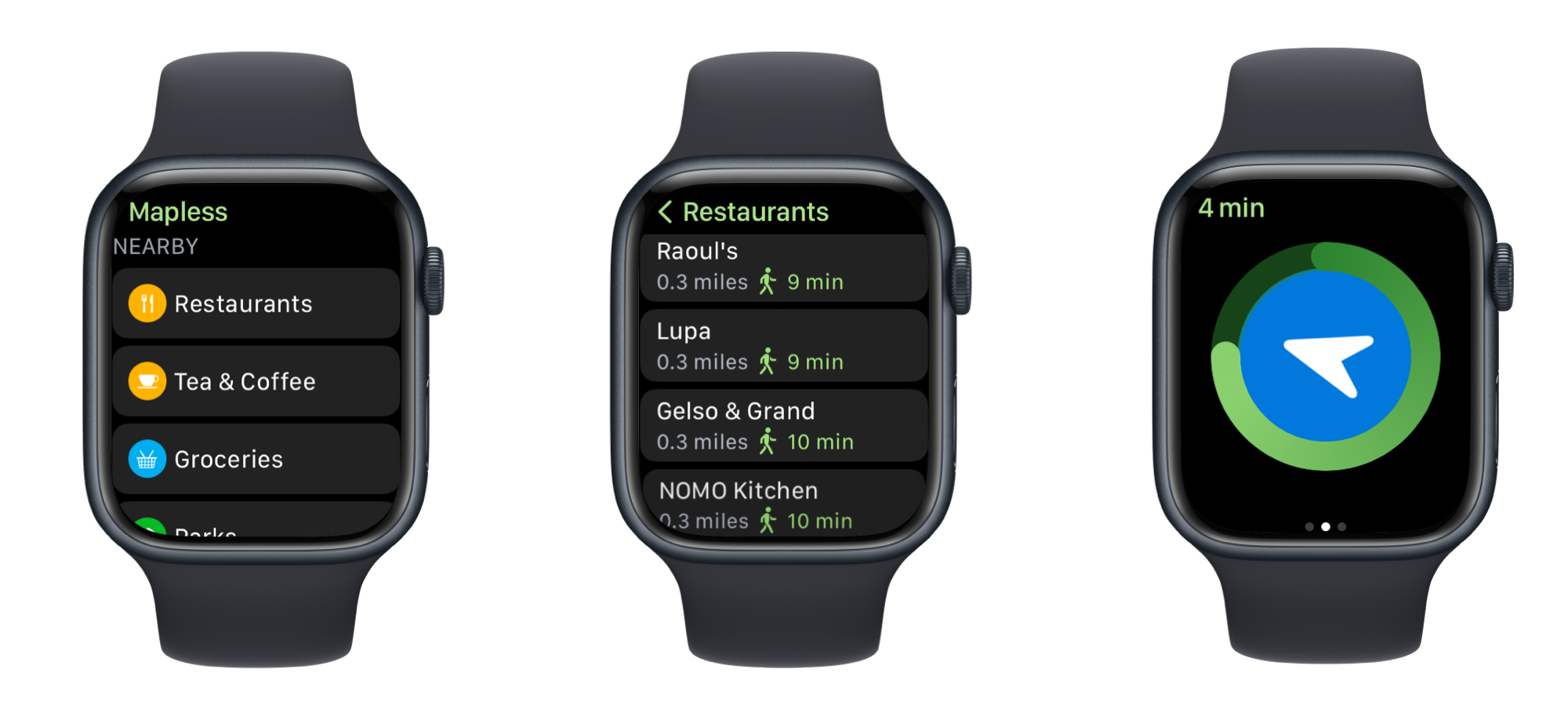 🔥 Blaze your own trail
Stop following directions and enjoy the freedom of walking your own path again.
👀 Don't look like a tourist
There's no need keep to your eyes glued to your screen. Look around and take it all in.
📍 Minimalist Navigation
Turn-by-turn directions can be mind-numbing. They are certainly overkill for walking.
🗺 No more confusion
Never worry again. Walk Wellbeyond always shows you the right way to go.
🔍 Powerful Search
Search results include your walk time and an arrow pointing to each destination.
♿️ Made For All Abilities
Walk Wellbeyond has full support for Voice Over, large text, and wheelchair use.
👟 Count every step. *
Every walk you take helps to complete your movement and workout rings.
⌚️ Always On Display *
Walk Wellbeyond takes full advantage of the Always On Display of your Series 5, 6 or 7 Watch.
❣️ Track Your Vitals *
Your Apple Watch can track and record your heart rate while you're walking.
* Requires an optional subscription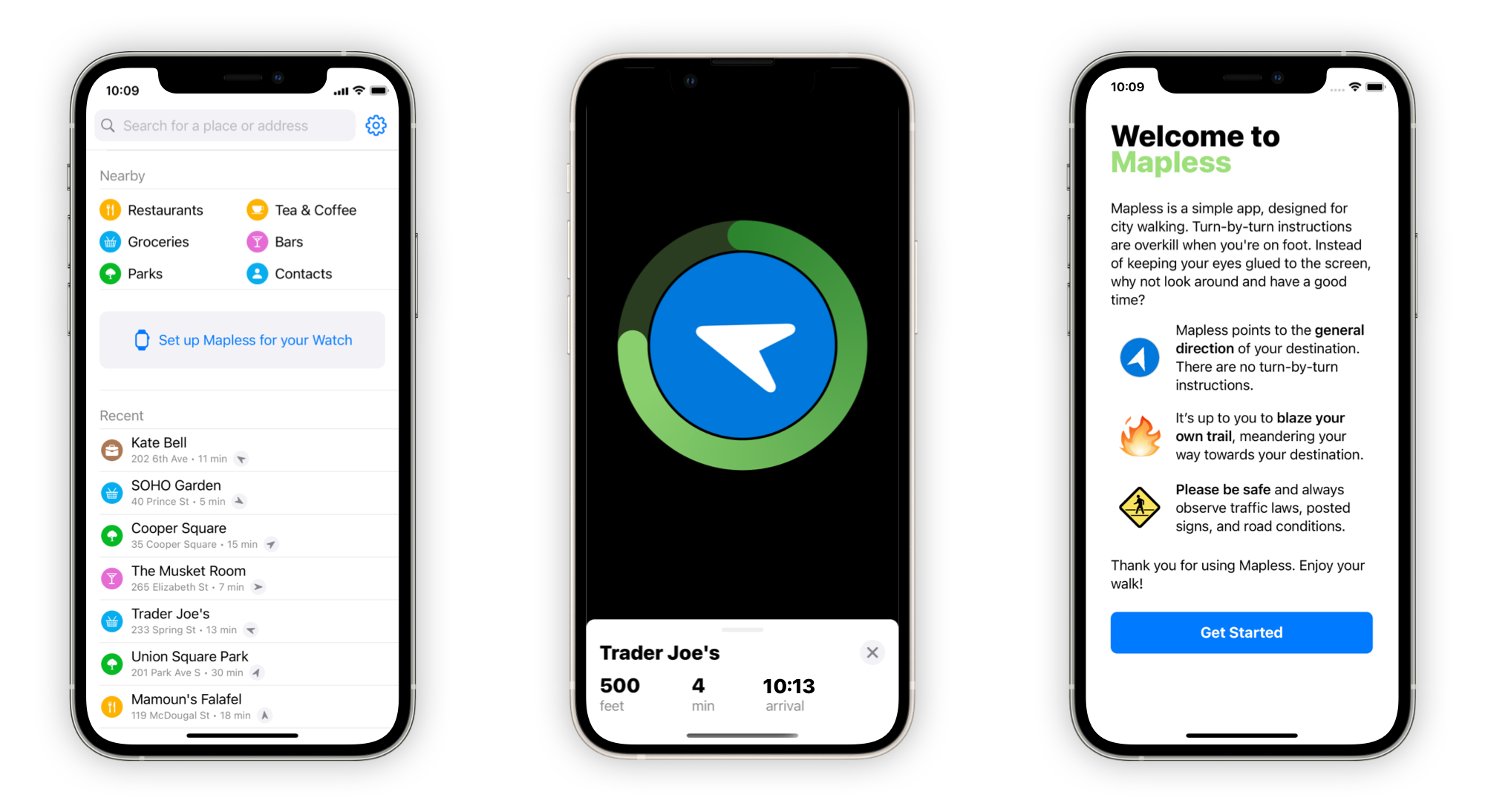 Wellbeyond and Mapless are trademarks of Sax Software Corp.